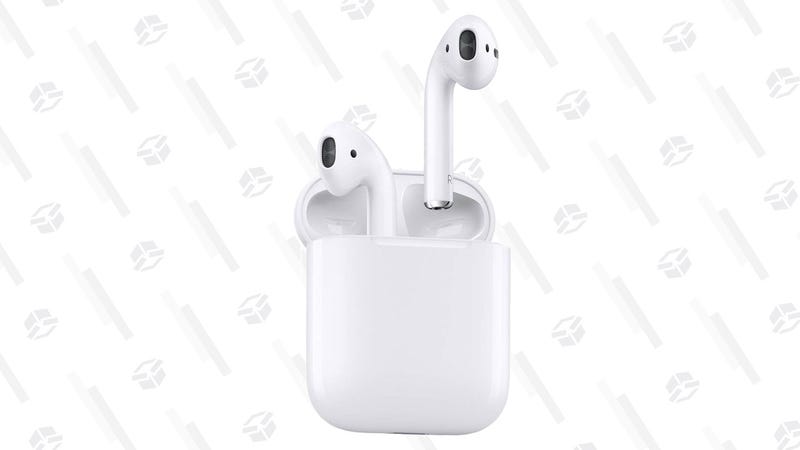 Best Tech Deals
The best tech deals from around the web, updated daily.
Update: This deal is available again, if you missed it a few weeks ago. Amazon lists the AirPods as "temporarily out of stock," but you can still order them for $140, and you'll get them once Amazon gets a new shipment.
Apple's excellent AirPods now support a hands-free "Hey Siri" feature and, now, you can also grab a pair from Amazon for $140. I've had mine since the day they came out, and they've carved out a permanent place in my pockets.
Amazon says they'll be"in stock on May 7, 2019," and they'll ship soon after that. So if you can wait a few weeks for your truly wireless headphones, this is $20 off the price on the Apple Store and one of the lowest prices we've seen. If you want the unit with the Qi-charging case, there's unfortunately no discount on it, today.  
If you just want the new wireless charging case to use with your existing AirPods, it's also down to $70 today, from the usual $79.