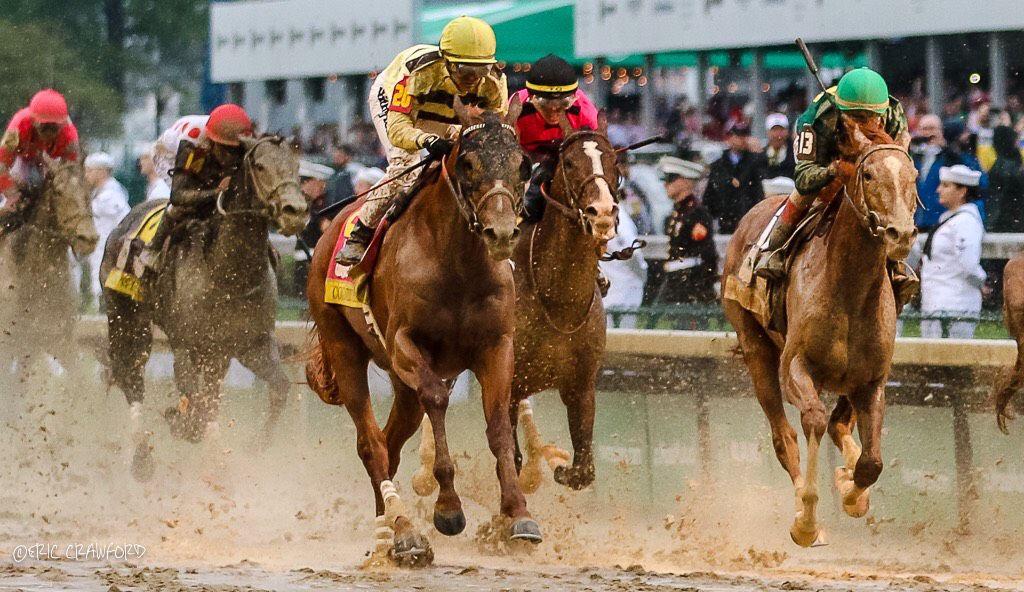 LOUISVILLE, Ky. (WDRB) --As a steady rain fell over the track on a cloudy day, Maximum Security crossed the finish line first at the 145th Kentucky Derby on a "muddy" track Saturday at Churchill Downs.
Country House and Code of Honor crossed the line place and show, respectively, but then came a wait.
The result was contested after Maximum Security appeared to swing wide around turn four, bumping War of Will, which caused a domino effect that Country House's connections argued affected their horse's ability to close down the stretch. Slow-motion video appears to show Maximum Security and War of Will's legs hit multiple times coming around the turn.
After more than 20 minutes, Country House, who went off with 65-1 odds, was declared the winner, the first time in Kentucky Derby history that the unofficial winner was disqualified after an objection. The only similar instance came when Dancer's Image was disqualified in 1968 after a post-race drug screen. The last objection was in 2001, made against Monarchos. [Read More]
Published @ May 4, 2019